BELAZ, THE SIBERIAN GIANT IS THE LARGEST TRUCK OF THE WORLD
admin
OJSC "BELAZ" (Belarusian Automobile Plant) is perhaps a little known company, based in Zhodino, in the region of the Belarusian capital, Minsk. However, it is a global player in making mining dump trucks for heavy loads and has a high load capacity as well as other types of heavy vehicles used in the mining and construction industry.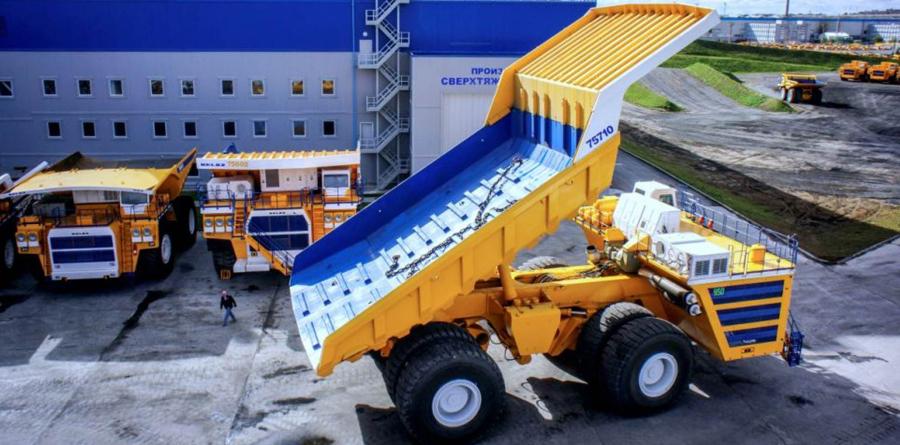 Belaz 75710 is the heaviest truck in the world: its weight correspond to more than 40 fully loaded buses one. It was declared by the "World Guinness of Records" in January 2014 as a two-axle tipper vehicle with the highest rated capacity (450 tons) and the largest (volume 645.4 cubic meters). Its measurements are cyclopean: it is 20.60 meters long, 9.75 meters wide and just over 8 meters high. Its empty weight is 360 tons, while fully loaded it can reach 810. This huge dumper outclasses its closest pursuers Caterpillar, Liebherr and Bucyrus.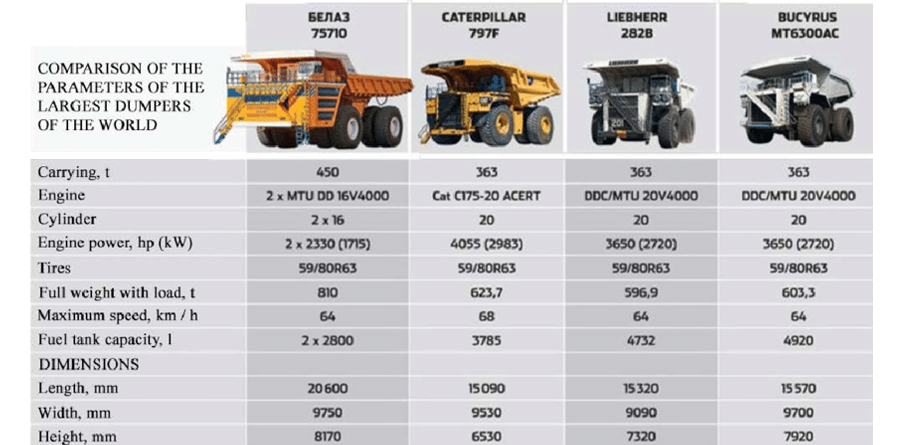 Belas 75710 is a true street monster. We are talking about the heaviest dump truck ever built, a dusty giant serving in the Russian oblast of Kemerovo in freezing Siberia. Three are currently in service, all of which are employed in the coal mines of southwestern Siberia.
Technical specifications of the powertrain are striking as well. It is in fact equipped with two MTU Diesel engines (Rolls Royce group) 16V 4000 with 3440 kW of power that consumes the beauty of 953.3 litres/hour. In fact, the Siberian giant counts on a diesel-electric power unit, a bit like it happens on large ships or submarines. Physically four electric motors propels the Belaz, but the brute force needed to move the 75710 is originally offered by two sixteen V-cylinders produced by the German MTU, capable of unleashing a total power of 4,600 horsepower. The two four-stroke V16s, obviously fuelled by diesel, deliver more than 9,300 newt meters each, which translates into a total torque of over 18,600 newton meters: thanks above all to the insane displacement of 130,000 cc.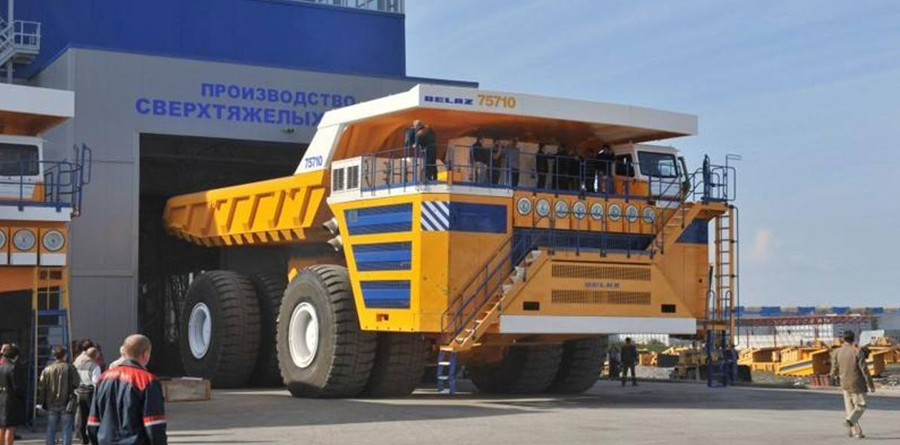 A capable tank is required to feed the two huge V16s and in this is the case. The Belaz can carry a total of 5,600 liters of fuel, enough to travel around 430 km. Speaking of vehicles like this, the consumption figure is merely indicative, since this value varies drastically depending on the conditions of use: on average, however, it can be said that the mega-truck needs about 1,300 litres of diesel for every 100 kilometres. Traction is transmitted to both axles, on which four pairs of 63-inch wheels are mounted, all of which are steered. The maximum speed? At full load, the Cyclops born in Belarus can go up to 40 km / h, but with an empty body the speed tip is even 64 km/h.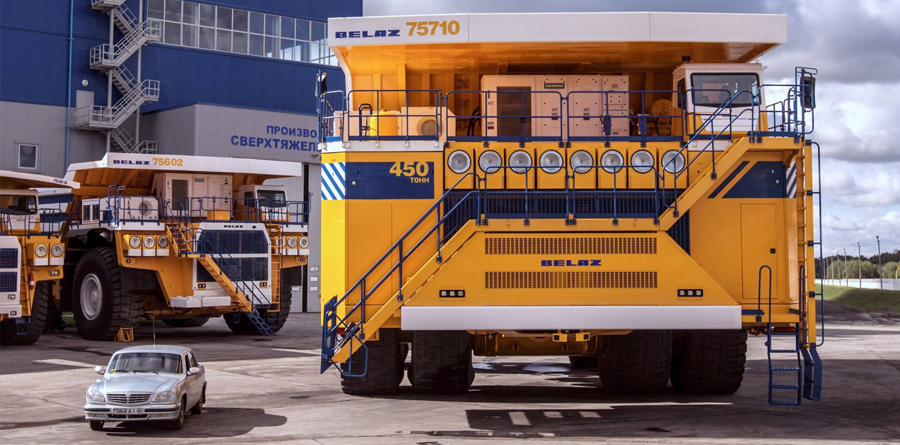 Sources: